UNICEF and Microsoft are working together to improve equitable access to education for the most vulnerable.
What happens when two global powers join forces to improve access to education? A path to success for children, youth, and teachers, and a brighter future for all.
Over the last five years (and counting) of our strategic partnership, UNICEF and Microsoft have improved access to education for millions of children through Learning Passports. Developed by UNICEF and operated by Microsoft, the Global Digital Platform is a unique digital learning solution that demonstrates the power of public-private partnerships in tackling the global learning crisis and building a sustainable future for all. I'm here. Today, Learning Passport is used by over 3 million children and young people in 28 countries. "We are just getting started," said Mac Glovinsky, the chief of UNICEF's Learning Passport Global Program.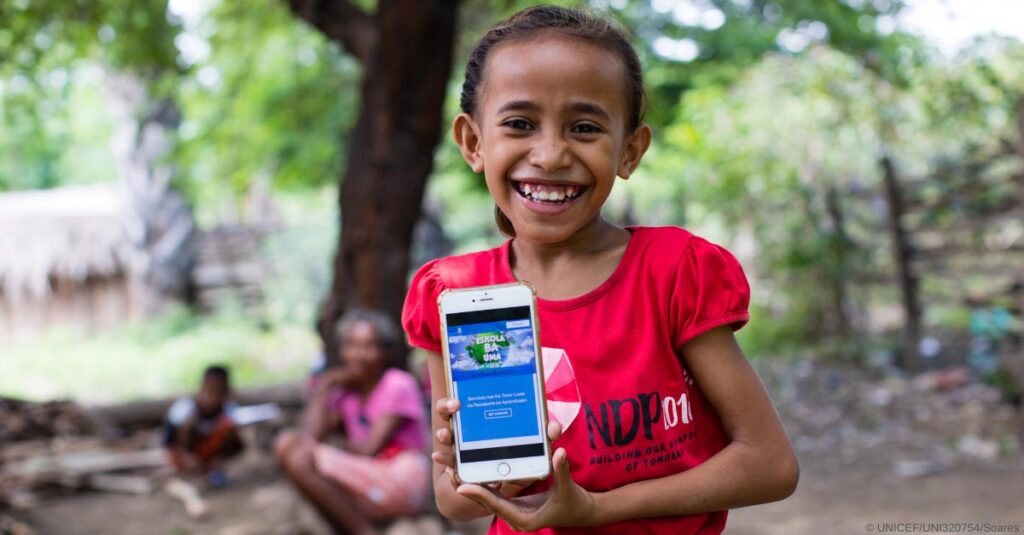 Bridging the Digital Divide
More than just a digital education platform, Learning Passport is a comprehensive program that combines best-in-class technology, educational content and resources, and expertise to accelerate learning outcomes, improve digital readiness, retain students, and more. The platform is available online, offline, and on mobile devices, so learners can continue their education anytime, anywhere.
An estimated 1.3 billion children worldwide do not have internet access. What sets Learning Passport apart from other digital learning solutions is that learners can access high-quality teaching and learning resources, including formal curricula, anytime, anywhere, online or offline, from virtually any device.
Children can use the platform in offline situations where no internet connection is available and pick up where they left off once they are connected. By providing an internet-agnostic digital learning experience, Learning Passport is an innovative way to bridge the "digital divide" where lack of internet connectivity prevents half of the world's population from benefiting from digital progress. represent the approach.
Facing a moment of flexibility, adaptability, and scalability
Microsoft technologies are at the heart of Learning Passport. Justin Spelhaug, his global vice president and head of technology for social impact at Microsoft, said: "Our strategy at Microsoft has been to look at how we can build capabilities and partnerships to reach people who are currently unreachable."
UNICEF and Microsoft have teamed up to explore how technology can help children and young people on the move or in emergencies stay learning. Microsoft then launched Learning Passport, adapting an existing product designed to work in low-bandwidth, resource-constrained environments to work with virtually any learning device.
Prioritize equal access to education
The 5th United Nations International Education Day is an urgent call to all governments and partners committed to the United Nations Sustainable Development Goals (SDGs) to make education a top priority for action and investment. Indeed, SDG 4, which focuses on ensuring inclusive and equitable quality education for all, could serve as the linchpin for achieving all 17 interdependent SDGs. With the motto "Invest in People, Prioritize Education", International Education Day builds on the momentum generated at the United Nations Transformation Education Summit (TES) in late 2022.
Bringing new technology to children who do not have such tools expands equal access to education. The global pandemic has exacerbated an already dire crisis in quality education and learning outcomes. Children are falling behind as education systems around the world continue to crumble due to the growing challenges facing communities, including COVID-19, environmental disasters, and humanitarian crises that affect learning. Hundreds of millions of students in school do not master basic reading, writing, and math skills. Nearly two-thirds of her 10-year-olds around the world are unable to read or understand simple stories and suffer from a difficult-to-overcome "learning poverty." UNICEF has set an ambitious goal of halving the learning poverty rate by 2030.
Innovative public-private partnerships like those between UNICEF and Microsoft demonstrate how collaboration between the public and private sectors can deliver solutions at scale with the potential to transform the lives of millions of children and young people. . The Learning Passport continues to address key barriers and provide equal access to enable children and young people to learn and develop the skills they need for their future careers and academic advancement.