Entrepreneur, model, creator of eco-friendly clothing, and teacher of sewing are all titles held by R'Bonney Gabriel. She is the co-founder and CEO of the clothing company bearing her name, R'Bonney Nola.
Mr. USA On January 13, 2023, R'Bonney Gabriel, 28, of New Orleans, Louisiana, was named Miss Universe 2022. The runner-ups were Miss Venezuela and Miss Dominican Republic.
India's Harnaaz Sandhu, who won the pageant's top prize, is succeeded by R'Bonney. The tournament attracted female participants from 84 nations. Divita Rai, an Indian competitor, advanced to the top 16 but was eliminated.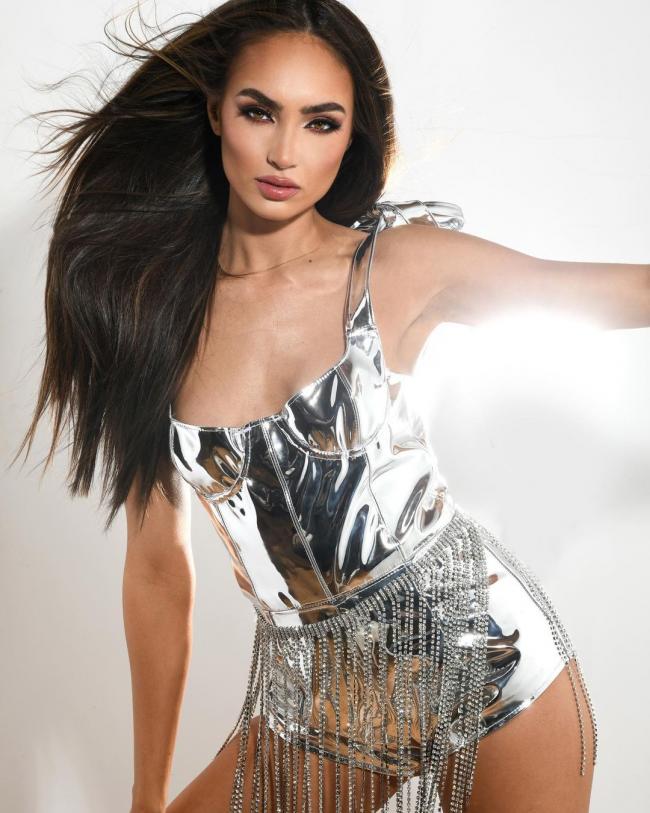 She was a high school volleyball player who switched to fashion at the age of 15, and she rapidly fell in love with creating designs using materials and textiles. She graduated with a Bachelor of Arts in Fashion Design and a Minor in Fibers from the University of North Texas in 2018. She currently serves as the CEO of R'Bonney Nola, her line of eco-friendly clothes.
At Magpies & Peacocks, a Houston-based non-profit design studio committed to leveraging "Fashion As A Force For Good" through sustainability and community impact, R'Bonney serves as the lead sewing instructor. They were recognised as a "Gucci Changemakers" recipient for their efforts to prevent unwanted textiles and fabrics from ending up in landfills by repurposing them for clothing collections.
She shares the value of embracing your culture as the first Filipino-American to win Miss USA. She opens the door for greater diversity and visibility in society as an advocate for Asian-Americans, and she feels honoured to have been featured in Vogue Philippines. According to the Miss Universe website, R'Bonney wants women and young girls to identify with her and be motivated to achieve their goals by embracing who they are.
The last question asked, "If you win Miss Universe, how would you show that this is an empowering, progressive organization?" I will teach you." to do. As a highly passionate designer who has been sewing for 13 years, I use fashion as a force for good. In my work, I use recycled materials to reduce pollution when making clothes. She teaches sewing classes to women who have survived human trafficking and domestic violence. Because it's so important to invest in others, invest in our community, and use your unique talents to make a difference. We all have something special, and when we plant that seed in others in our lives, we transform them and use it as a vehicle for change.
Events, media, sports, and fashion company IMG will establish Miss Universe Organization (MUO), the global organization overseeing the annual Miss Universe competition, as Thailand-based JKN Global Media Public Company Limited in 2022. sold to