This eighth track in the series, which the Queens MC is releasing daily until his new album, is as smooth as butter.
Every day during the holiday season, Homeboy Sandman gave fans a single, the most recent of which was "The Eighth Day of Christmas." Additionally, he started on December 25th, and his new album, 12 Days of Christmas & Da de Los Reyes, is scheduled to be released on Three Kings Day (January 6th). As a result, Sandman released a new single from the album every day up to June 6.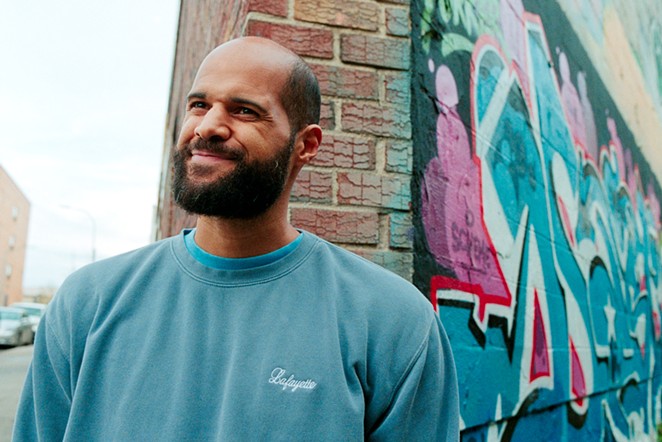 One song a day might seem like a lot, but Queens MCs write a variety of quality songs every day. Some of his early singles were louder, more energetic, and laced with spontaneous drums. However, "The Eighth Day of Christmas" showed Homeboy Sandman drumless and in a more reflective state. The beat is based on smooth, glamorous, and lush samples, with various instruments enhancing the track.
For example, there's a subtle electric guitar bit that gives the track a funky feel. The keys also move easily from deep bass to high notes, adding dynamism to your tracks. Percussion is not used much here, with light hi-hats and rimshots used as sparse elements. Finally, heavy bass grounds the track and balances the track's melodic elements.
Despite the song's understated and dreamy tone, the 42-year-old performs with a softly assertive performance. Homeboy's bold and raspy flow helped to balance the beat's many densely-packed parts. While there are a few abstract bars scattered throughout, there are also several movingly straightforward declarations against conventional success and underappreciation of the artist.
Additionally, the flow is steady, yet he sprinkles in a lot of playful references and internal rhymes. In keeping with his outstanding performance from the previous year, everything contributes to a fantastic performance to ring in 2023. He helped the Oakland-based Oakstop Alliance with their debut album, Royalty Summit, for instance.