Kamaiyah started her label and has since released several albums and singles.
Following the release of her most recent EP Keep It Lit, Oakland musician Kamaiyah is back with a scorching new tune. "Thru The Week" is providing fans with precisely what they need to ring in the new year thanks to an exciting chorus and equally captivating lyrics.
The 30-year-old singer Kamaiyah is depicted on the song's cover art cheesing while holding two phones and getting her makeup done.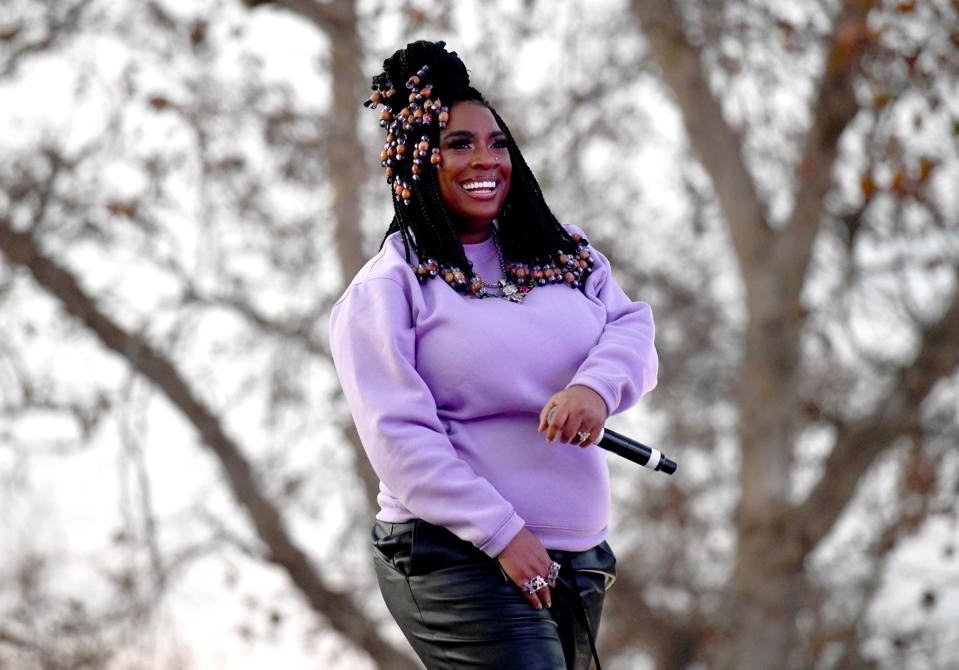 After releasing her debut mixtape A Good Night in the Ghetto in 2016, the rapper first gained notoriety in the hip-hop community. Kamaiyah was classified as a member of the XXL Freshman Class for the next year. Over a million people have watched her accompanied freestyle on YouTube right now.
She joined YG's 4Hunnid record label after working with the Compton rapper on "Why You Always Hatin?" but later admitted that she was "miserable" there and claimed that the company had delayed a previous project.
After severing her relationship with 4Hunnid, Kamaiyah founded her own record company, GRND.WRK, INC.
In a 2021 interview with Flaunt Magazine, Kamaiyah said that rather than rushing to post about her company on social media, she would much rather use music to express herself as an artist.
"I believe that is what music is about. Now that everything is so digital, everyone feels as though they need to defend themselves on social media. They are making an effort to convince you of that. That, in my opinion, is the purpose of creativity, the woman said.
As Kamaiyah continued, "All of that social media shit, Twitter and Instagram, a n*gga will go there and explain some shit that they could've put in a song, that's what it's created for, these channels we have for music has diluted the game. If you're an artist, what greater medium is there than music? That is how I see it.